What is Hola?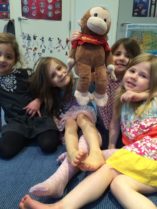 ¡HOLA! A Playgroup in Spanish is a unique immersion, grass-roots program established since 2001, in which babies 12 months to 5 years, and beyond up to elementary school kids, enter the fun and exciting world of the Spanish language, both in group class settings and private lessons. Our success in teaching Spanish to young children and our language acquisition philosophy is based on the observations of our very own organic method developed throughout the years, through parents' feedback, and the child's enthusiastic participation and progress through the year.
Our year- round programs involve a natural approach through hands-on play and exploration, and include a wide curriculum aimed to facilitate language and communication skills. Through the program's activities, children build and enhance cognitive, fine- gross motor, social, and artistic skills, and the program focuses on a wide repertory of concepts to build vocabulary, and help children acquire the correct use of phonetics from a native speaker, among many other benefits to their development.
Play, artistic expression and socialization are the touchstones of ¡HOLA!'s programs, which implement a combination of teacher-led and open, unstructured play activities to encourage children to interact and discover many aspects of the world around them. Children get to love Spanish with ¡HOLA! because it's taught in the most fun and educational way, engaging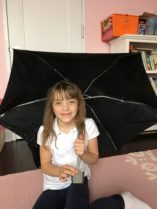 children in this very special process of language learning. The language surfaces spontaneously with great confidence and enthusiasm!
Designed to provide a solid introduction or boost to your child's emerging Spanish skills, ¡HOLA!'s classes are taught through the use of visual, auditory and verbal input, including original and traditional music, games, props, art, movement, play and literacy, engaging children in a multi-sensory learning process.