¡HOLA! Toddler Program 7 – 23 months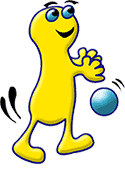 This program for young participants is as beneficial and appropriate for those who have some Spanish background, as it is for total beginners. The class involves music throughout, where songs that involve the physical body will help the child identify with him/her self. We work fine and gross motor skills through songs that involve using bilateral coordination, hand-eye coordination, finger and hand songs, among other sources.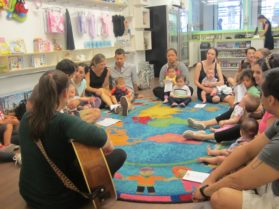 This theme-centered class will allow children to acquire linguistic skills and develop an "ear" for new sounds learned, while building vocabulary . Through a wide selection of activities that involve sensory stimulation, children will recognize and identify objects in their daily world by touching and playing with different props and materials, which aide in the process of language acquisition.
Videos
Photos